Monday, February 27, 2006
To be told that someone is indifferent towards your existance is not a comfortable thing. Especially when it comes from an individual which you have loved. But I'm not entirely sure I didn't just misunderstand what he was saying. Either way, I did not appreciate the comments that proceeded to come forth from his mouth and hung up feeling rather irritated and ticked off.
Then my mother told me that I'm not qualified. That felt good, too, let me tell ya. Whatever, though. My dad told me to go for it anyway because my typing skills are so wonderful that they may make up for it. I'm not too sure about that bit. I may take my laptop up to campus tomorrow so that I have time to warm my fingers up before I go in to take the typing OST for this job I want.
Go
here
to take a look at an awesome vid on
Yancy's
blog (can also be found on
google video
and Sony's web -which I don't have the energy to get the link for). I love it!
Here's what I've decided: When an idividual has friends, said individual should make sure that said friends feel appreciated. Do I do that? I think so. I mean, I could be wrong, but I sure as you-know-what try my darndest.
Enough ranting from me. I'm going to bed.
The weather is quite nice today. We reached a high of 64 degrees Farenheight here in Cougar Town. Spring is coming, which means summer is on its way, which means Seven Peaks will open up again and I will get a tan!
To clarify that last statement: No, I don't believe in going tanning, I just like to sit in the sun. Without sunscreen. But I might actually use the goop this year because I plan on being outside so much.
In (approximately) 48 hours
I have digested two ounces short of one pound of milk chocolate. (Did you catch that?) Yup. The bunny died. All gone. In my stomach and beyond (let's not get too graphic here...)
Dingbat's nickname defines him quite well. I'm not speaking to him for the rest of the week unless he calls me. And even then it's a little iffy.
This morning I had about $1000 in my checking accoung. It has since dwindled down to about $400 all because of rent, utilities, and tithing (although I can't complain about tithing).
My landlord is a goon. Just the same, I need to email him and see if he won't rethink a compromise. If he says no, I'll move. Maybe back to where I was last year (even though Dingbat lives there). I miss that place still. Good Hannah, I never thought I could miss anywhere besides homehome like this. Nothing like being homesick for... 9 months.
I'm thinking about applying for a job on campus. It's an office assistant position with flexible hours paying $8.00/hour, 5-10 hours a week. I could get $80 a week and have my love sac in just over a month! Then a digital camera... and then tons of spening money. Oh, it sounds like Heaven! I could even go on vacation! Well, I'd have to get time off, but yeah.
Anyway, I'm off to go learn Excel. Wish me luck!
Saturday, February 25, 2006
I went to Smith's today to pick up some conditioner. As I was casually wandering down towards that end of the store I spotted the Easter candy aisle. They were selling GIANT CHOCOLATE BUNNIES! Now, tell me, what self-respecting chocolate lover with no life to speak of could pass that deal up? So I bought one. 14 oz of Pure, Hollow, Milk Chocolate. It's ears are pretty much done for already. I don't expect it to last into next weekend.
Forest Gump was on ABC this evening. Nicole and I watched it. She started sobbing a few times. Honestly, I just don't comprehend what it's like to be able to comfortably cry in front of people, but she doesn't seem to have any problem with it.
And that's all I have to say about that.
Bad pun. Sorry. Except not.
Anyone who knows anything about sewing knows that seam rippers, while they do come in handy at times, are of the devil (but only because of the fact that you have to use the little beasts). This is by no means a new conclusion for me, but it was re-confirmed this evening as I was-albeit not entirely cheerfully-minding my own business and taking out a bit of seam that I had messed up on. It was then the Seam Ripper struck back, quite literally, by stabbing me in the toe. Yes, there was blood and I was rather surprised by how much blood a little toe such as mine could gush out in a matter of seconds. I suppose I'm lucky not to have needed a tetanus shot. I don't think I could have handled that, I'd rather die. Ok, maybe not, but needles terrify me to the point of no return- another pun. My apologies.
I'm so punny!
Thursday, February 23, 2006
Don't you just love how as soon as you get the flu you want to eat everything you know will make you even more sick to your stomach? Like cake, icecream, twizzlers.... Ahhhhhhhhhhhhhhhh.
I didn't plan on getting sick. It just happened. Sort of like how the guys who built the old skating rink/Reams didn't plan on it every dying and getting torn down. It just happened.
And so here I am, sitting in front of my computer with a blanket wrapped loosly around my shoulders, wishing I could be at class.
(We're discussing self-concept development and I'm missing it! Not to mention that I also had to miss New Testament with Brother Parker. Two of my most favorite classes and I'm too sick to go. You have no idea how much this upsets me. Alas, I have to go to sewing lab at least just so that I can finish my skirt that happens to be due next Tuesday. Not to mention Leading Edge. I haven't been in over a week and if I miss today it will be two weeks since last I went. Can't have that. I need those two credits to be an A.)
Wednesday, February 22, 2006
SPRING IS COMING! I just looked at the weather forcast for tomorrow and the high is 50 whole degrees! Oh, I am so excited. Flip flops, I must find you so that my toes may be free to wiggle in the sunshine.
I've decided that I want to do
this
. It's a volunteer project thingy that BYU does for one semester and you even get CREDIT for it. Plus it just sounds uberly awesome
(my vocabulary dwindles come 10:00 pm and it's already after 11:00, so...)
.
I am also determined to get a job. Soon. I think I may go apply at Seagull Book and Tape, Deseret Book, Michael's, Robert's Craft, or... um... something along those lines. I'd really like to work at Soho in the University Mall so that I may be provided with discounts and enjoy all the pretty sparklies, but I don't see that one happening as I was told that they need someone who can work any day of the week at any time and that is certainly not something that I can provide them with at this time. But we shall see. I could really use some extra cash right about now, though. A steady income is a good thing to have and getting paid once a month just almost isn't cutting it.

I thank my dear friend for telling me the following. She is a wise person.

"Dreaming is good," she says. "Even the illogical and impossible dreams." (Reminds me of that song by Ryan Shupe and the Rubberband entitled "Dream Big.") "Sometimes chasing a dream is like following a very small ant for miles and miles. You become so obsessed with following the ant that you don't notice the millions of more wonderful creatures and surrondings around you. If we could give up following that creature the possibilites and energy that would be available to us would astound us. Dreaming in itself is good, but sometimes we have to let go of the dream to find the place that the dream is leading us."
"Hmm," I think to myself. "I'm not so sure about the ant part (I tend to squish ants), but maybe a butterfly. Yes. I like the idea of my dreams being butterflies. But I am far too intent on some of these butterflies that I can't see what I'm missing. Maybe while I chase my butterfly I'll miss the kitten playing by my feet. I'd hate to miss that. "

"So, self," I say, "now is the time to stash your dreams away back in the filing cabinet and consentrate on the big picture and enjoying the journey."


"Right," Self says. "How do I do that?"

"I don't know," I respond. And then I sigh. "I suppose it involves avoiding Dingbat and That Boy, except when necessary, of course. And.."

"And?" Self questions.

"...And being patient."

"Seems as if every conclusion results in being patient," Self remarks with quiet resignation. I think she is right, but I don't say anything else because there is nothing else to say. Self sighs again and creeps quietly back into her little corner in the back of my mind, not wishing to be disturbed anymore. I am left saddened because I don't want to lose Dingbat or That Boy. I don't want to lose that friendship which I hold so dear.
Upon reflection, dreams are beautiful, I think, but they are not meant to be chased. Rather one should enjoy watching them dance across the sky and the open fields of life and wait for the dream to come to them. So, for now, I sit here, learning patience, charity, love, endurance, and I begin to learn to enjoy the moment and the dance of my dreams.
Actually not Webster, but whatever.
To Annoy:
1. To cause slight irritation to (another) by troublesome, often repeated acts.
2. To harass or disturb by repeated attacks.
To Provoke:
1. To incite to anger or resentment.
2. To stir to action or feeling.
3. To give rise to; evoke: provoke laughter.
4. To bring about deliberately; induce: provoke a fight.
Dingbat and That Boy often get the two words (Annoy and Provoke) mixed up, not to mention the love of inducing both upon me.
For example, just today Dingbat called me a liar. He knows how much that annoys me. That Boy carried it even further, however, to the point where I would have hung up on him if it was a phone call conversation. I don't often get angry like that, but when I do you had better look out. I tend to throw whatever I have got in my hands at the time.
The construction crew outside must be trying to knock down the last building because my whole apartment is shaking. I shall be glad when they have completed all the demolishing. The noise, while being no worse than the traffic I get at home, is quite horrendous, the dust is disgustingly dirty and likes to go everywhere, and I'm sick of the mess.
If Hell is worse than this world, I definately don't want to go there.
Art copyright Samantha.
Monday, February 20, 2006
And then I remembered. They actually
do
make giant 1"+ sized conversation hearts.
Saturday, February 18, 2006
I remember when I was up on campus Thursday walking past the ASB, it looked like Brigham had on a white afro wig due to the snow. Yeah, Brigham Awards notice on
BYU
's homepage reminded me of that.
My cat bit me and I hadn't even been home for ten minutes! It's all good, though. I pretty much don't care because it will help me to remember him once I get back up to Provo either Monday or Tuesday morning.
I'm having thinks about taking up writing again. I haven't really done much of it since coming up to BYU, but I enjoy it, rather. I've got a story idea and I did do a paragraph in the introduction the other day, but now that I look back on it I find it stupid and not worth my time or effort unless I can get a better intro. I am the classic case of Use it or Lose it when it comes to talents, I think.
When I go back up to Provo I think I'm going to take more of my books, scrapbooking stuff, shawls, and maybe some of my bedroom decor. I'm slowly starting to move out of this house and I think it's depressing my mother. But I don't belong here anymore.
That being said, I don't feel as if anyone needs me in Provo, either. That Boy sure doesn't need me. Dingbat doesn't want me. Nicole only thinks she needs me, but I have a feeling she would find it easier to be her normal, perky self if I wasn't around to restrain her with my serious ways. As for Alice, I think she might actually
learn
how to sew if I wasn't there to just tell her what step came next. That would be good for her.
Even so, I can't leave BYU behind. It's wear I belong; I can feel it in my bones. No joke. I can. I just wish someone would need me and let me feel needed.
Oh, and I think my sink might possibly be fixed again. G and T came over this afternoon and took Nicole and I out for lunch. Then G took a look at my sink and, cross your fingers, knock on wood, whatever, I think he fixed it. As does he. Then when I was packing my stuff to drive home I saw something small, white, and round on my bathroom counter:
"Nicole!" I shouted down the hall, "I'm going to shoot you!"
"Who, me?"
"Look what I just found!" It was totally the pearl she thought she had dropped down my sink. Never again.
Actually, I really do think it to be funny. She almost burst out in tears when I handed it to her, though. I couldn't take that. I'm too much like my father in that regard. I'm not normal for a female in that I hate it when people cry and I hate to cry in front of people.
Now I'm going to snuggle up in my blankets and watch "Anne of Green Gables" before I go to sleep.
Good night, snowy Provo. Good night Starry Home.
Oh, the beautiful world. Despite all its faults, it is still beautiful.
Wednesday, February 15, 2006
So I decided, now that I feel more articulate, to post again. I also decided this: That Boy is seriously only around to punish me so I don't have to. Not to mention that I think the world is out to get me today. But it's all good, I'm still alive.
As I said in my previous post, it was snowing today. Quite a bit for a while, too. This morning I went to look at the Promenade townhomes. My windshield wipers were working well, there wasn't any ice on the road yet, and the manager (whom I had met last Saturday) happens to be incredibly attractive and nice. Except he's married and therefore off limits. Not that I'm ever going to see him again, anyway. Life was good this morning.
Then afternoon came. Oksana woke me up from my nap. It was still snowing. Thinking of how nice it is to have a working sink again, though, helped to balance things out a little. Not much, but just enough to keep me smiling, even if I had left my glasses on my nightstand. Nicole came to pick me up after piano. The ice was no longer melting in the driving range (I'm talking about the road here, not a golf course). We almost got stuck on a hill. Nicole hasn't got the greatest driving skills anyway, so it was a little... nerve racking. We made it home safely, though, and I was able to warm up before it came time to take Nicole back to class. I planned on going straight to the testing center after dropping her off. Instead I had a miniature crisis. My wiper blade on the driver's side decided it didn't want to wipe the snow away anymore. It made the motions, but nothing happened. So I came home, called my dad, called That Boy and left him a message saying "Help!!!" and headed back to campus. Luckily by the time I got out of my test the snow had stopped. I just dread having to drive in snow or rain until I get that wiper blade replaced and That Boy is ignoring me. I think he hates me. Or His Girl does and he's honoring her wishes while disgarding his friends in need. Seriously though, I'm pretty ticked. It takes a lot to get me steaming like this and, boy, have I been steaming! Gah.
Tomorrow is basically going to be the longest day on earth. I have Leading Edge at 7:30 pm and I have to go because I didn't go yesterday (due to my hatred of pink and twitterpated lovers that would inevitably be hanging around Crandall House West). I've also got to go to campus extra early so that I can get somthing photo coppied for Student Development. Shoot me now. Please?
Nicole has to speak in church on Sunday on how covenants bless our lives. I am so desperately hoping to be able to go home this weekend (but not because she's speaking) and so I'm hoping that M2 is unable to make it down with M1 (Nicole's date Saturday night); I'm not interested in dating right now. At all. Even one date. No, thank you.
I've also decided (two nights ago, really) that I need to build up my wall against Dingbat. I've said everything that needs to be said (plus); being hurt again is inevitable. I don't want to hurt anymore. I don't want to love anymore. I'm not going to talk to him anymore unless he is the one to initiate the conversation, I think. That's my goal, anyway. I feel like I'm having deja vu or something. Except I don't remember whom it was that I last had these sorts of thoughts about.
Maybe if I keep telling myself that I don't believe in love anymore, I really will stop believing. Maybe.
But, like I said, my sink works again. At long last. After... like... four days of it leaking.
It's snowing. Again. I've had enough snow for the season. I think it should be spring.
Actually, my main purpose for writing today is that my Spring Dream Kumiko Dendrobium Orchid is very fragrant today and, as you can see in the picture, is gorgeous (except those aren't really my flowers, they just look like that).
My car stinks. Snow stinks. I said that.
And I've had enough of being helpful this week.
Monday, February 13, 2006
Yes, it is a rather small image.
Nicole is convinced that the economy is going to collapse and we'll all have to kill cows to make our shoes. I'm not sure that life will get that extreme whilst I am on this earth, but if it does I think I'm in good shape. I'll tell That Boy to go kill some cows at home and make shoes for me. He owes me for making me go through so much agony and he knows it.
Or I guess I could just go barefoot and make him give me a foot massage at least twice a week.
As I'm sure we are all aware of by now, tomorrow is Singles' Appreciation Day. Or Valentine's Day if you're attatched to someone. I remember last year Stephen Jones and his roommates bought all the girls' aparments a rose. He wasn't even Elders Quorum President yet- just did it to be nice. I don't even remember what I did last year... Oh, wait. I went to class and it rained. And... Pretty much that was it. I don't believe in Valentine's day. But I'll get to that in a moment. This year, I've got great plans for the second worst day of the year (Halloween comes in first): I'm going to "dress in black, watch war movies, sabotage your roommates' dates, throw water balloons at couples making out, [and] picket Valentine's Day outside of restaurants." (Some amazing person on the staff of
Schooled Magazine
-whom I credit for all my quotes in this issue.) Too bad none of my roommates have dates tomorrow... I guess I'll just have to skip that part.
Anyway, why I don't believe in the day. I particularly like the article written by Chris Sorensen (page 22), Singles Appreciation Day. "February 14th is an evil day," he says. "That's a fact. Cars hit more puppies on February 14th than on any other day of the year. No movie released on this date has ever won best picture. February 14th is Justin Timberlake's birthday. There's no arguing that this is a truly heinous date. The real question is why do we celebrate such a day? Valentine's Day must be an inherently flawed holiday to be placed on the date when you are statistically most likely to die in a zeppelin-related accident.
"The real problem with Valentine's Day is that I don't have a girlfriend." Boyfriend for me, thank you. "Even worse is the fact that I have never had one on Valentine's Day. In all my years of dating, (beginning promptly at 16 and continuing until this point at 23, taking a two-year intermission) I have never had a girlfriend on February 14th. This curse is of much more concern to me than one on any baseball team or pirate ship. If the pattern continues, it bodes very poorly for a happy marriage lasting longer than 12 months.
"Of course I am not alone in my loneliness. While it's true that Happy Valley is the world capital of courtship, there are many here who are single at any given time. These singles have adopted February 14th as SAD, Singles Awareness Day. While I appreciate a clever acronym as much as the next guy, perhaps more, I'd like to alter this one a bit. We're all painfully aware of how single we are. Those giggling couples are aware of this as well. This is why they tell us every other minute how great it is to be in a relationship and how we should really get out of our sweatpants and find a soul mate. We don't need a Singles Awareness Day; we need a Single Appreciation Day. If you prefer ire to melancholy you could also celebrate Marriage Antagonist Day.
"Single Appreciation Day is really a more natural celebration than is Valentine's Day. You're born alone, you die alone, and you experience the more awkward stages of puberty alone: being single seems to be the natural state. Marriage on the other hand is insanity. A practical
definition of insanity is repeating the same behavior and expecting different results. If you're reading this you're almost certainly in Provo or Orem. If you currently reside in either of these cities you have been on a date. It's the law." I interject once again. I think it must be true, but it is also true that I have only been on A date. Uno. Ichi. One. "Go check the city ordinances, it's there. If you've been on a date you know they can range from slightly uncomfortable to mind-bogglingly excruciating. I have come close to stabbing my salad fork into my eye on more than one occasion. And yet common sentiment dictates that the immense pain of dating will
immediately be transformed into extreme bliss once we're married. Same behavior -- different result: insanity.
"'But Chris, dating is fun. Being loved is great. Surely you're just a jerk and/or loser.' I admit, I may be both of these things. I further admit that not every date I've been on has involved attempted eye-gouging. But interacting with any girl can easily drive a man insane. Adjectives such as fickle, petty and irrational come to mind. Before I receive any hate mail, men have their fair share of adjectives as well: stubborn, insensitive, odiferous, grouchy, shallow, X-box obsessed. Notice how I criticized men more heavily, so as to be politically correct. The bottom line is that the dating game sucks worse than a 52 Card Pickup marathon in mittens. Why do the sexes put up with each other? Is it not insane to think that these creatures that have tormented us endlessly since we were five will suddenly bring us happiness?
"In reality I don't advocate celibacy. Props to those monks; they're better men than I -- or worse men, depending on how you define manliness. I'm actively seeking the girl that drives me the least insane and lacks a criminal record. When I find her and trick her into saying yes, we're as good as married. But until then Im going to enjoy being single. I'm going to...eat Twix for breakfast. I'm going to throw my third annual Love Sucks party on SAD and have a great time. I might even change out my sweatpants."
Now I add to his list: Valentine's day is stressful. Especially if you're in a relationship. Admit it! You have to prove to your loved one that you really love them and people tend to go to extreme lengths to accomplish such a feat. In reality, you should be treating your valentine as if they are special EVERY day of the year. Why do we need V-Day to get us to do this? It's pointless. And, as reason number TWO: expensive. Why, just this last Saturday I went with dear old Jackson to help him find something for his girlfriend (an activity I did not enjoy but I went with him anyway because I really don't get to see him often enough. To be perfectly clear about it, I only said about three sentences the whole time we were at the mall; Nicole was the one giving input, not me). He spent about $80, I'd say, and still has to get her flowers. Not to mention dinner, a movie, and whatever else they decided to do tomorrow. No, if ever in my life I end up having a boyfriend, I would seriously rather he not spend that kind of money on me (unless it's an engagement ring, of course, and then he better be spending more than $80). Just spending time together is enough to satisfy me, and I'm not even joking. It's always assumed that when a girl says, "Oh, you don't have to get me anything," she really does have something in mind that she would like you to buy. Not me. If I say it, I mean it. I'd be more than happy watching an action-packed movie, sitting on the couch eating popcorn with a blanket on my lap, and someone's arms around me. Although, I wouldn't complain about not having to cook dinner.
I say we all boycott Valentine's day.
Of course, I have been known to be pretty bitter when it comes to matters of love.
Saturday, February 11, 2006
Today:
The ugly cement turtle formerly known as Reams which resided just outside my window DIED. Spectators came and watched them knock the roof in and I guess our building shook when it collapsed (I wasn't home).
I picked up my glasses. Will eventually have my roommate take a picture of my loveliness.
Nicole dropped something down my sink. In my attempts to get it back out again, I now have a sink which leaks.
My newest orchid is getting new blossoms.
Somebody kissed my hand (weird).
Somebody else called me "Sunshine" (not so weird, although last time I was "Starshine").
Wednesday, February 08, 2006
" " I've been silly," she told him at last. "I ask your forgiveness. Try to be happy."
"He was surprised that there were no reproaches. He stood there, quite bewildered, holding the glass bell in midair. He failed to understand this calm sweetness.
" "Of course I love you," the flower told him. "It was my fault you never knew. It doesn't matter. But you were just as silly as I was. Try to be happy... Put that glass thing down. I don't want it anymore."
" "But the wind..."
" "My cold isn't that bad... The night air will do me good. I'm a flower."
" "But the animals..."
" "I need to put up with two or three caterpillars if I want to get to know the butterflies. Apparently they're very beautiful. Otherwise who will visit me? You'll be far away... Don't hang around like this; it's irritating. You made up your mind to leave. Now go."
"For she didn't want him to see her crying. She was such a proud flower...."
" "Where are the people?" The little prince finally resumed the conversation. "It's a little lonely in the desert..."
" "It's also lonely with people," said the snake."
" "People have forgotten this truth," the fox said. "But you mustn't forget it. You become responsible forever for what you've tamed. You're responsible for your rose..." "
"You know... my flower... I'm responsible for her. And she's so weak! And so naive. She has four ridiculous thorns to defend her against the world."
Yes. Taken once again from
The Little Prince
because I adore that book. Truly, I must be the flower. But maybe the fox, too.
How much longer will I have to wait, sitting and wishing? I am only a flower with but a few ridiculous thorns with which to defend myself against the world.
The sun is setting, beautiful and red in the horizon. Once I would have said it was dying (and I'm sure I will again), but tonight I think... I think it's just leaving. To travel. (The sun is very symbolic to me. But I cannot tell you how else you take my secret and break my heart. Do not mock me.)
I smiled last night. A real, true smile brought on by memories.
I am not so very sad. I am a little consoled. No, I am not so very sad. I think some of the caterpillars are turning into butterflies.
Tuesday, February 07, 2006
I hope I don't become Philophobic.
Shwoosh is a sound of great relief and accomplishment. It has now been one year since the last time I was INCREDIBLY stupid. And one week tomorrow since the last time I talked to That Boy. I'm pretty impressed with myself.
Super-duper long day again tomorrow. Do you feel like I'm always saying that? Because I do.
Anyone know how to care for orchids? I've got three of them now and I do not want them to die.
Right-o. Sleepy time!
Monday, February 06, 2006
Poison, burning in my soul. Who needs Arsenic when you know you'll end up as no more than a intricate piece of Old Lace?
Poetic words aside, Mother came up this weekend (major suprise for me) and we bought tickets for BYU's production in March of my favorite play ever. Front and Center seats. Oh, yeah. I am excited. I even have some of the lines memorized from high school still.
On another note: for those of you who know me, should you later this week see a gal up on campus that looks a heck of a lot like me only wearing glasses... yeah. It's me. They should be coming in this week by Saturday. I'm actually hoping to have them way sooner than that because sewing is not easy when you can't see what you are doing. And reading can be a bit tricky as well when your eyes can't focus. Been having problems for just over a year and finally got around to taking care of it. How exciting, eh? My glasses make me look uber smart which, I guess, intellectually I'm not far off. I just wish that when it came to matters of the heart that I would learn from the past. Instead I prolong the pain and keep bringing it to the surface.
The past five days have dragged on rather. I suppose, though, that I am learning to live life one day at a time. It is not easy and I expect that it will take many more weeks like this past one for me to understand. But, "Every day, in every way, I am getting better and better" (from
The Pink Panther Strikes Again
).
So it was expected that I would talk to different people this week, I guess. Yeah, didn't happen. Instead I find that I am just keeping to myself (as usual) and missing my old friends and acquaintences. Such as Kalia, Emm, Shonna, Camber, Kami, Veronica, Yancy, and everyone else. Mostly Kalia, though (no offence to everyone else).
Anyway, need to get my poor, un-focusing eyes to bed. It's almost three. Good thing I do not have class in the morning.
Thursday, February 02, 2006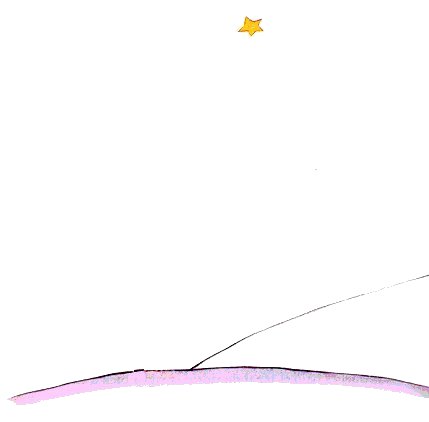 "This is the saddest landscape in the world."

~

Wednesday, February 01, 2006

hold on to me love

all that's left of yesterday

now that I know what I'm without

I linger in the doorway

Where the wind will whisper to me

Where the raindrops

As they're falling tell a story

In my field of paper flowers

And candy clouds of lullaby

I lie inside myself for hours

And watch my purple sky fly over me

Don't say I'm out of touch

With this rampant chaos- your reality

I know well what lies beyond my sleeping refuge

The nightmare I built my own world to escape

In my field of paper flowers

And candy clouds of lullabyI lie inside myself for hours

And watch my purple sky fly over me

Swallowed up in the sound of my screaming

Cannot cease for the fear of silent nights

Oh how I long for the deep sleep dreaming

The goddess of imaginary light

In my field of paper flowers

And candy clouds of lullaby

I lie inside myself for hours

And watch my purple sky fly over me

Now I will tell you what I've done for you

50 thousand tears I've cried

Screaming, deceiving, and bleeding for you

And you still won't hear me

Don't want your hand this time, I'll save myself

Maybe I'll wake up for once

Not tormented...Daily defeated by you

Just when I thought I'd reached the bottom

$BlogItemBody$>